---
Welcome to Dancing Arts Academy!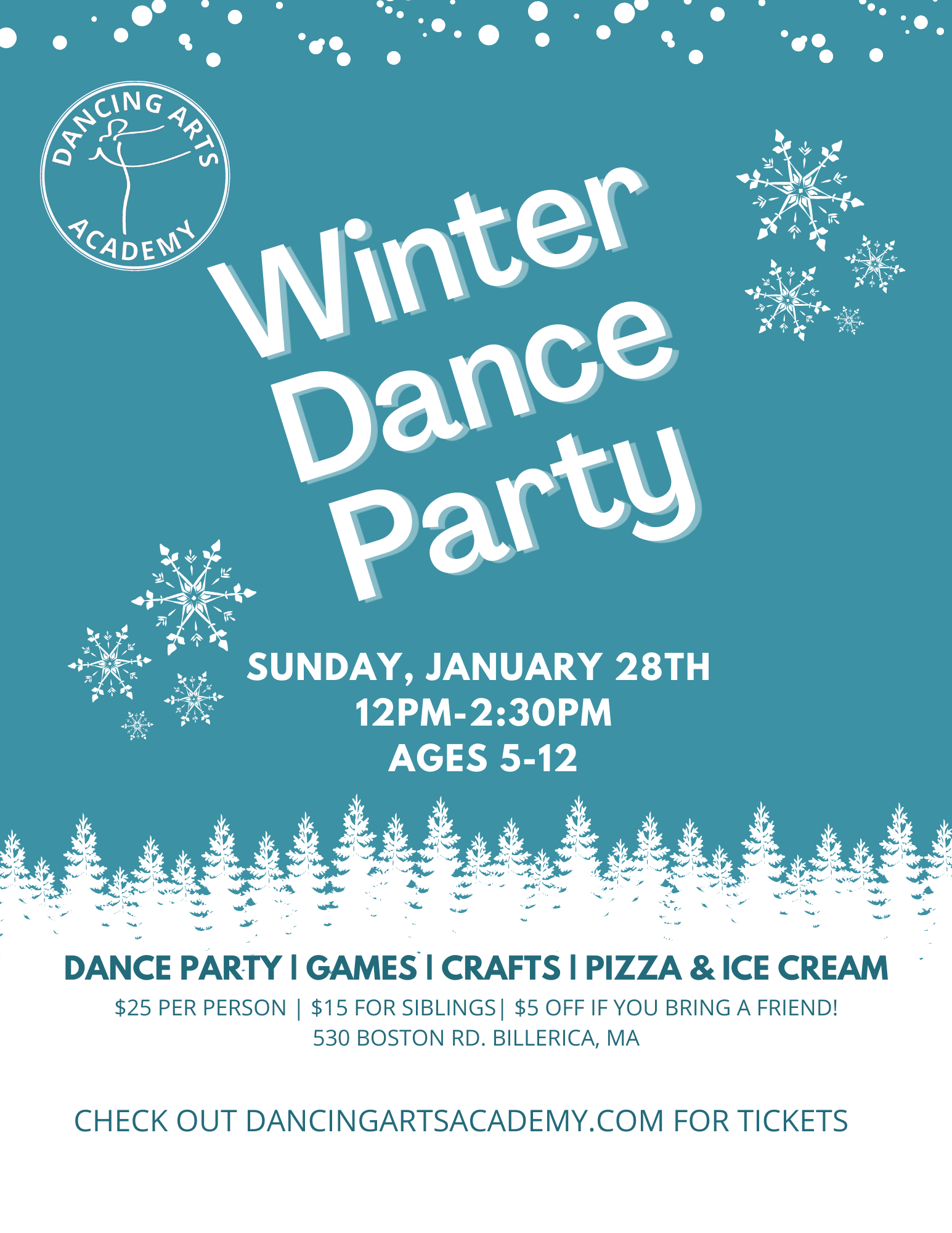 Winter Dance Party!
Join us for our Winter Dance Party for kids ages 5-12! There will be a Dance Party, Games, Crafts, Pizza & Ice Cream!
---
The Dancing Arts Academy, under the direction of Jackie SooHoo, offers classes in several styles for children ages 1 1/2 and older. We are committed to making dance a fun learning experience for all of our students, and we now feature one of the leading preschool dance programs in the area. We couldn't be more excited to be celebrating our 12th season this year!
Classes run September through June in five sessions. We offer discounts for siblings and early payments. Call (978) 973-3021 for details, or email jackie@dancingartsacademy.com.
Class Descriptions
Find out about the different styles of dance we offer!
Policies
Learn about our studio's policies and procedures so you don't miss out!